So last week, when I used colour to brighten up my days, I realised that in the dull days of January, colour has a greater place, than in the bright days of summer. Walking through my local ASDA on Saturday, these tops jumped out at me: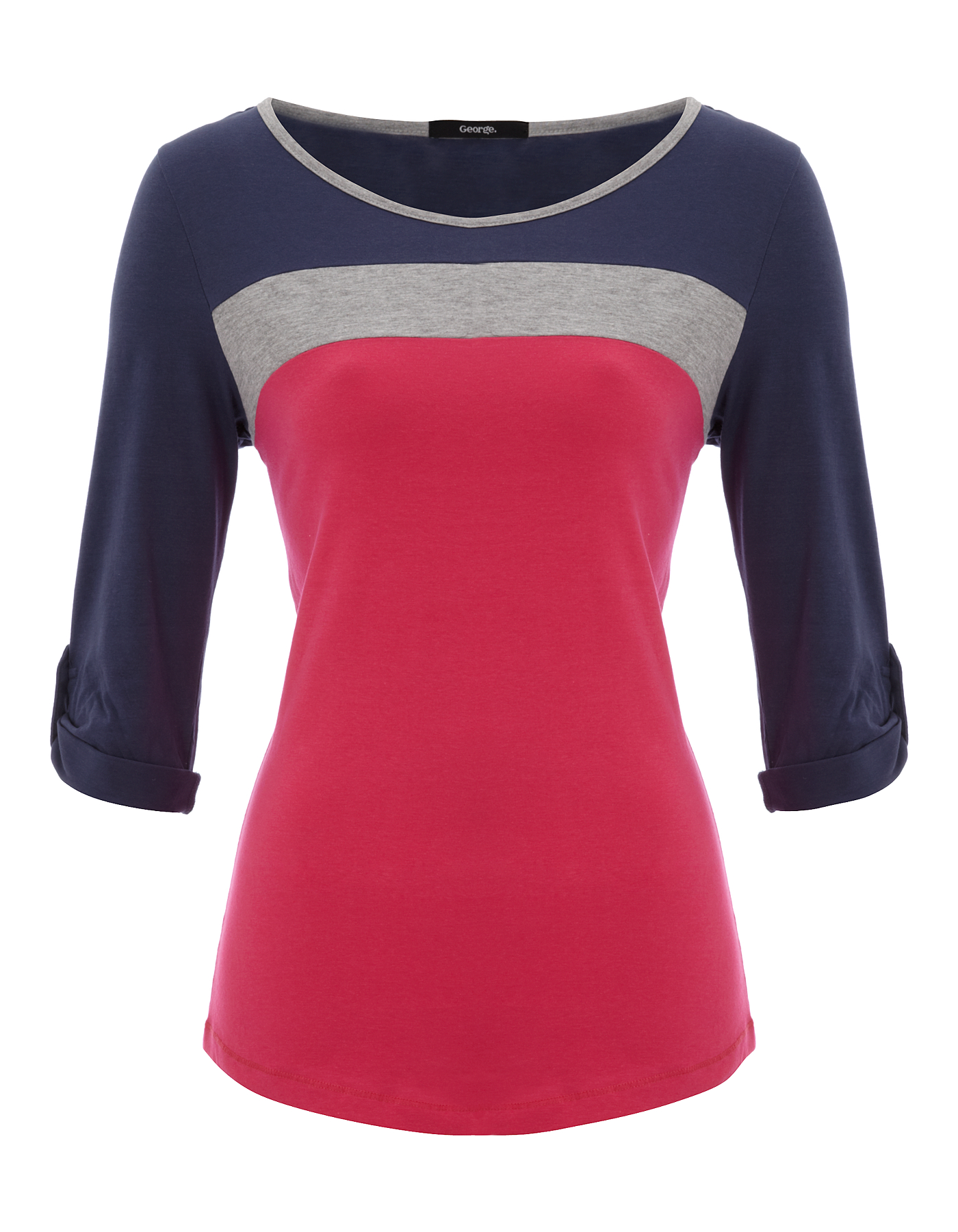 Now, this is a lonnnnnng top. I always like a long top for jeans and hiding the tummy / bum area, but when I saw the above tops, I immediately knew I wanted to wear them with my Domino Dollhouse skirt, so I could wear them to work (I'm on admin this week, so don't need to be 'true' business dress).
I've since added a belt, and whilst it isn't the best match (the top is a little too 'Sportswear' for the office) at least I can default to wearing it with jeans...
I'm also wearing it with my purple M&S cardigan, to add to the colour effect.
Tomorrow, I'll do better. Promise :)