There have been some great moves forward in the plus size world over the past 3 years or so.
We had the Evans blogger model campaign:
Simply Be bloggers designing a dress and modelling it: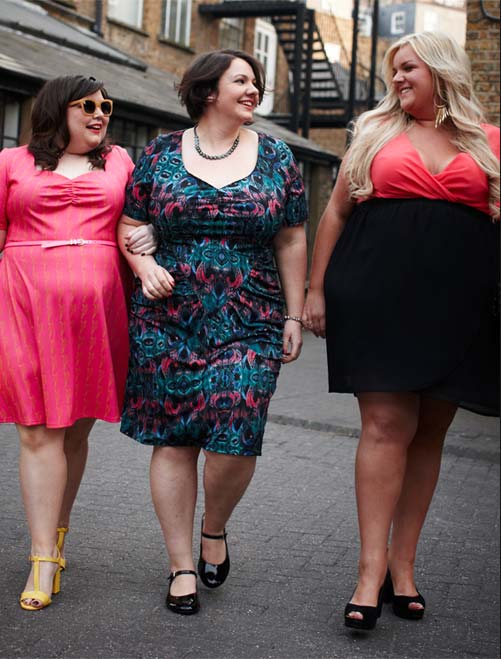 The Golden Renaissance bloggers show casing the Simply Be Christmas party dress range:
And many other examples of brands reaching out to bloggers and using them to great effect.
More recently, we've had bloggers having a try on of new ranges, make overs, and model shoots in online and paper publications.
And as such, there are bloggers who feel left out. Who feel they should have been given that opportunity.
In some respects, I feel this is entirely natural. For all we're a community, and we support each other, there is an element of competition and a need for validation.
I long ago settled that due to my location (too far from London), and my fashion style being not 'out there' enough, that I'm not high on the list for campaigns.
Right from the start, I didn't set out for this place to be a platform for my modelling career (selfies all the way), or a platform for my writing career (I enjoy my actual career too much for that).
So when it comes to jealousies, I'm rather harsh in that it's a sign you're not happy with your lot - and only you can change that!