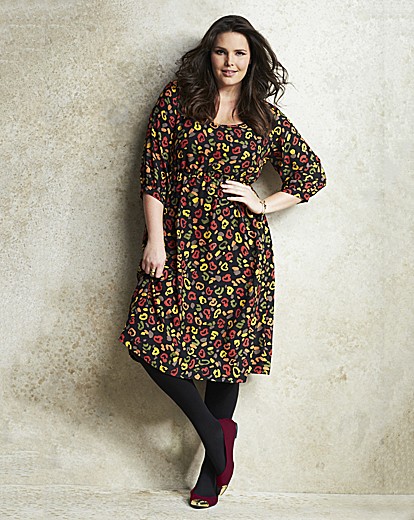 The print really intrigued me - a cross between animal print and lipstick prints!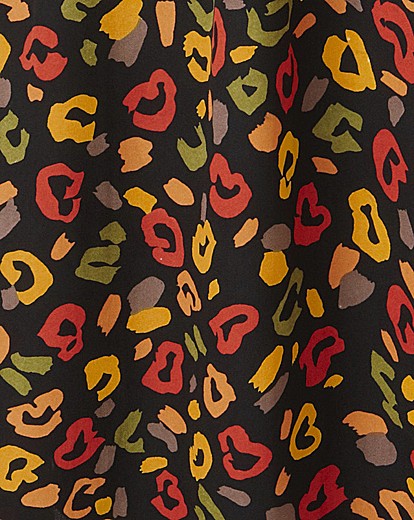 It is that common scratchy polyester fabric, with a simple gather under the bust. I pulled it on in a rush this morning when my first choice did not spark my imagination!
The print leapt from my wardrobe and I knew it was the right choice!
Due to the scoop neckline, it looked very plain without some necklace adornment! So my under used baroque style statement (as statement as I get) necklace came out to play!
I'm wearing with my simple black ballet pumps so I'm comfortable for running about the office.
A simple, but soon to be trusty, outfit I think.
K x