Last week I was off to London for the week for work - so not only was it a capsule week of dressing out of my suitcase, but it called for smart. Business smart.
My take on business dress means there is usually a 'Kathryn' twist - a bright cardigan, or some statement necklaces. This week called for none of that.
Monday saw me getting up at 3:45am to get my 6am train (and pack), so my face is tired, and my outfit is missing a key piece. A piece that pretty much made my outfits the statement I so wanted, without losing the 'smart'.
Simply Be Victoriana Lace top, and Simply Be Houndstooth skirt (no longer available)
What is this magical trandormative piece of clothing, I hear you ask? It was this duster jacket.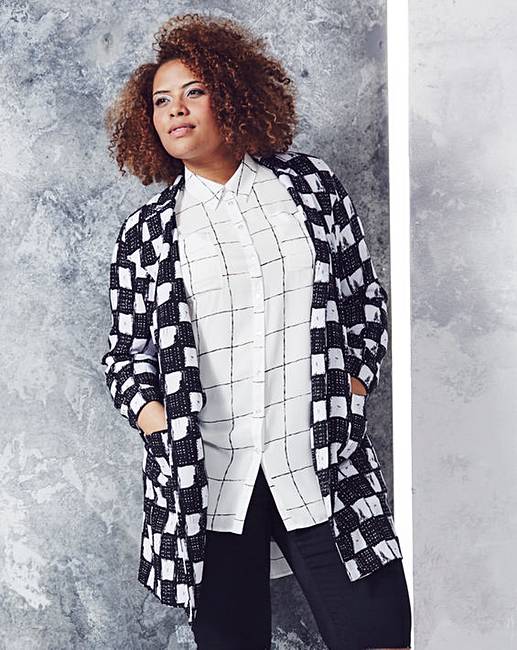 Worn with my cardigan underneath, it was the perfect layering combination to tackle London stuffy transport (how hot is the tube though, really??)
The point is, it became my outerwear - I was strutting along the streets of London, head held high, with this statement outerwear, and when I got to the offices, it was shook off, and hung up in the corner, as I became the business dress, smart, Kathryn.
Day 4: Simply Be Checked Midi Dress
My last day in London was met with tired face, and a 'rushed outta my room without taking a selfie but now I'm waiting for my colleague' Instagram photo, but at least you can see the detail on my top, right?
It certainly seems that this one jacket has set my workwear colour palette to monochrome - and I've got to say, I think I like it!