I can't begin to explain my excitement when an email popped into my inbox, inviting me to take part in a Simply Be Bloggers marketing campaign, would I be interested?
The emailed I pinged back over was gushing in it's excitement, and in it's gratitude in being chosen for this exciting campaign.
And so, I packed a number of bags, and headed off to Manchester:
After a night of giggles and putting the world to rights, they trotted off to their room (where fun times happened which I'll leave for them to tell all!), the morning dawned, and we were set for our wonderful day ahead:
After a hearty breakfast, Em, Becky and I met the lovely Hollie and Steph, and made our way to reception to meet Stephanie and Shali with the organiser of the day, Sarah from Simply Be.
We were dispatched at the lovely Plan Pictures studio, where the awesome team were ready and waiting for us, handing out hearty cups of tea, ready to whip our collective hair and make up into shape.
My mother instincts kicked in, and I was on tea making, confidence building duty, which meant I was always losing my place in the queue for the MUA transformation. It also meant my anxious little bundle of energy just kept on building up!!
But boy was the transformation worth it:
Other than a stronger brow, this was perfect :D
I felt amazing, I'd be treated like a model for the full day, and hopefully looked like one in front of the camera too!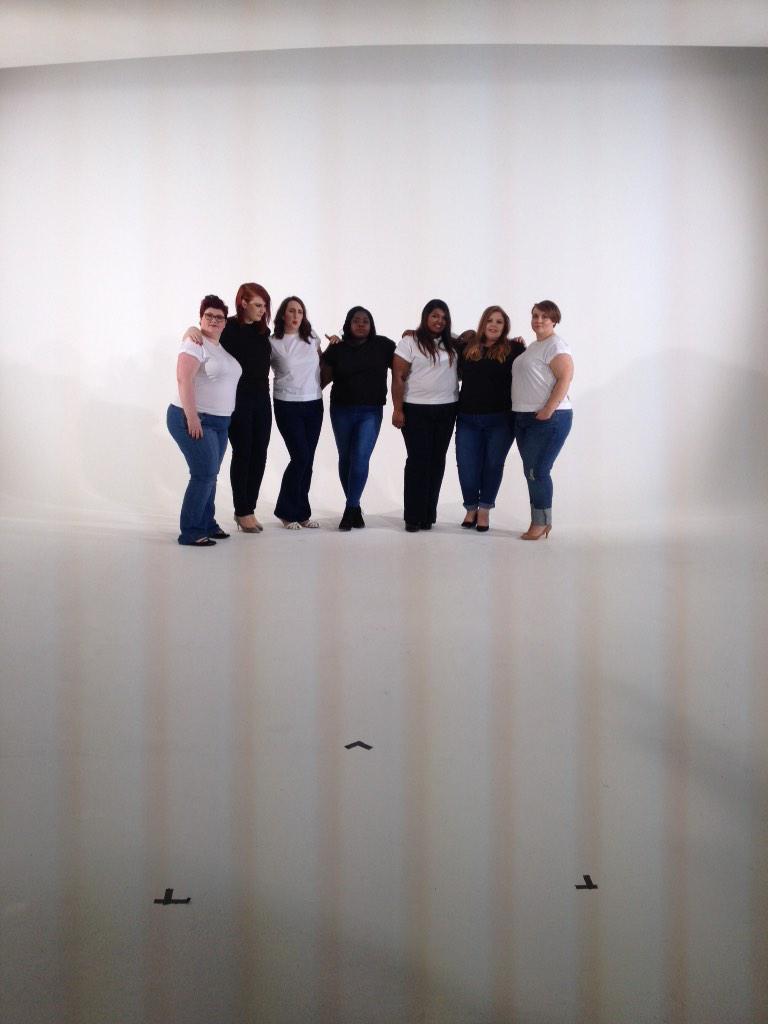 It'll be a couple of weeks before the campaign is launched, and a then you will be sick of our faces!!
A big thank you has to go out to the lovely team at Simply Be for putting together a lush team, and a for a red letter day! I'm just trying to work out a way to work in a MUA into my contract in the office :D I jest, I need hair too!
Much love my lovelies,
K x