Oh February, with your subtle glimpses of Spring, swiftly taken away with the next storm. You're a mean mistress February, you really are!
Not only that, but we're encouraged to start thinking of Spring and Summer with the fashion magazines filling up with key trends, key items, and so we pine for the pastel colours and floaty skirts of summer.
When I was contacted by Marisota to see if I wanted to take part in their SS14 challenge, I was thinking how that would translate for the North East weather.
Never fear! The team sent me 3 items which may be sent out to me, and none of the had me grabbing a scarf in protest! They all hinted at the SS seasons, don't get me wrong, but not in a 'suffer for fashion' kinda way!
When I opened my parcel, and this beaut popped out: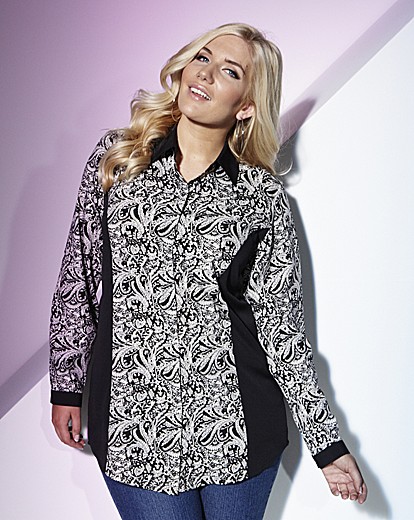 Monochrome is something which my wardrobe has subconsciously been craving, so this piece will be a great new addition! I was also keen to try the 'illusion' aspect - something I'm not worried about for myself, but I know other people would be keen to see how the effect worked (or didn't).
Then, after a wash and an iron, it was paired with my black skinny jeans:
One thing I will say about it, is it does gape a little bit, but that washing it didn't make it shrink, so YAY!
Also, the material is a shiny poly blend, so not really very breathable (and I'd made the mistake of wearing during a stressful conference call - eekk).
But, I still felt pretty amazing in it, even when I was a little out of my comfort zone with pairing it with jeans.
I am really keen to see the other bloggers in the other two items, to see their thoughts!
Much love my lovelies,
K x